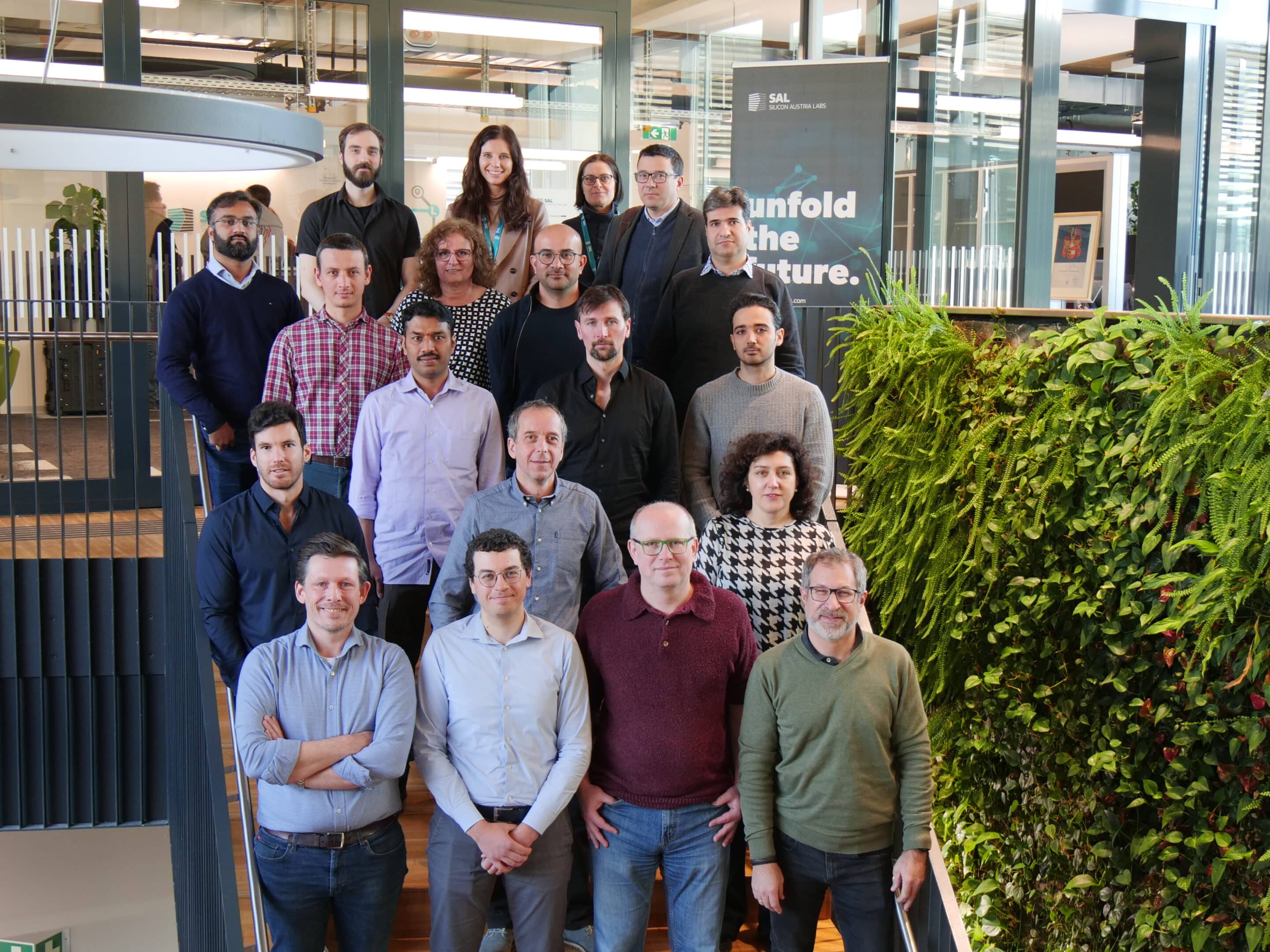 Top research center Silicon Austria Labs (SAL) takes the lead in an EU-funded research project to develop an advanced detection and ranging system for the automotive industry together with five partners from four European countries.
Villach, 09.03.2023 – Adverse weather and driving conditions can be dangerous for those on the road. This is why the automotive industry needs innovative detection systems that increase safety. Leading the EU-funded CoRaLi-DAR project, the Austrian research center Silicon Austria Labs works together with international partners IHP, Carinthia University of Applied Sciences, Infineon Technologies Austria, IMEC Netherlands and Interuniversitair Micro-Electronica Centrum to develop a low-cost, low-power and reliable advanced detection and ranging sensor system compatible with the automotive industry.
"Within the project, we aim to combine radar and lidar sensors, and exploit lidar's high-resolution capabilities and radar's strong reliability in adverse weather conditions. By combining two technologies and using fully integrated photonics and electronics, we can reduce the packaging size, manufacturing cost and operational power. This way, we also contribute to developing greener technologies", explains Tommaso Cassese, Senior Scientist at SAL and coordinator for CoRaLi-DAR.
European consortium for European technology
With the rising importance of European sovereignty in the field of microfabrication, CoRaLi-DAR combines the know-how of six partners from four countries: Austria, Germany, Netherlands and Belgium. Universities, research centers and industrial companies work together to create technologies made in Europe, utilizing their high-tech laboratories and scientific competences.
"Leading a €5 million Horizon project validates our know-how in the field of integrated photonics for emerging applications. We are happy to develop innovative technologies together with our international researchers and partners, and thus contribute to strengthening the European ecosystem of electronic based systems", says Mohssen Moridi, Head of Research Division Microsystems at SAL.
Three research divisions at SAL are working on the project. Researchers in the field of Microsystems focus on the development of the lidar sensor, the Division Intelligent Wireless Systems develops the radar sensor and in the area of Heterogeneous Integration Technologies, researchers work on the system level design and assembly.
Reusable technology for many applications
The developed technology can be reused for various applications, ranging from robotics to surveillance or home appliances. For the first, the detection capabilities can be improved through the use of lidar sensors with higher reliability and resolution, so that robots can better assess their surroundings (objects, movement, etc.). In the field of surveillance, the usage of lidar sensors can limit privacy issues, as the sensor can only see a person but does not know who it is. For home appliances, lidar technologies can reduce power and cost by saving computing time of cameras.